New York's preferred Private Utility Locator
Rapid Response - Nationwide Service
With over 300 Project Managers, strategically stationed in every major market and city across the United States, GPRS has an unmatched nationwide service network that makes it quick and easy to find an expert Project Manager in any potential customer's area. GPRS ensures they can reach your location within 24 to 48 hours of contact to solve all and any of your utility locating needs. Contact GPRS for information, pricing and scheduling needs.
WHAT UTILITIES CAN GPRS LOCATE?
UNDERGROUND PRIVATE UTILITY LOCATING & MAPPING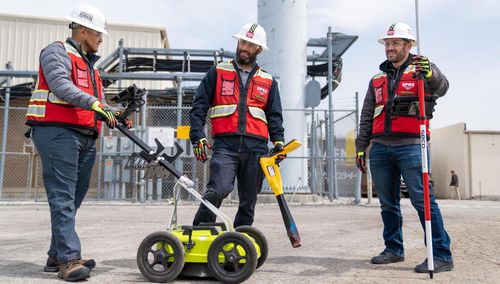 UNDERGROUND PRIVATE UTILITY LOCATING & MAPPING
Private Utility Locating in New York
GPRS' private utility locating services are meant to give your excavation team a detailed picture of what utility lines lie beneath the surface of your job site. To ensure the overall timely success of the job, utility detection is critical to any construction project where subsurface excavation is planned. If ignored, budget overruns multiply, your schedule turns chaotic and there's risk of injuries taking place on your job site. The standard is one-call (811) utility locating, a state-sponsored public service that is required for every project. However, the scope of this service is limited to areas that only serve the public's interest.
To achieve the complete success you're looking for, you'll want to connect with an expert private service provider like GPRS.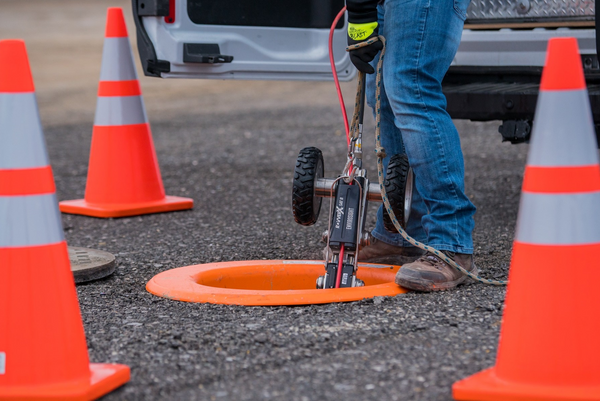 New York's Best Private Utility Locators
Any project involving digging and excavation requires a complete understanding of what's waiting for the project crew underground. GPRS's private utility locating services ensure that you don't have to leave your crew's safety to chance. Our nationwide network of over 300 experienced project managers is ready to help, and we can usually get someone out to your location within 24-48 hours of first contact.
WHAT UTILITIES CAN GPRS LOCATE?
Water Lines
Gas Lines
Sanitary Sewers
Storm Sewers
Electrical Lines
Communication Lines
Irrigation Lines
Unknown Or Abandoned Pipes
Underground Storage Tanks
Why Hire Subsurface Utility Locators?: Steps to Follow Before Digging
Starting a project is exciting, and although you're probably eager to get going, you'll need to lay the groundwork for a safe job site first. It's vital to go into a project with a clear understanding of what is underground and how to avoid it during excavation.
The first thing you need to do is to call 811, the national number that routes you to your state-sponsored "call before you dig'' program, which will take your information and the location of your project and then distribute that information to local utility companies. Those companies will send out a representative to the location of your project and have them clearly mark lines that they know are there.
The problem is that each of the utility companies only knows the location of infrastructure that their specific company has put there. This means that if there are any private utility lines or infrastructure underground on your job site, 811 will not be able to give you that information. The next step to take is to call a private utility locating company near you.
Where the utility companies will go off of maps and other logged information given to them, a private utility locating company goes deeper by using ground-penetrating radar equipment to look at and map existing infrastructure.
GPRS can locate gas lines, communication lines, underground storage tanks, and a variety of other subsurface utilities like water, sewer, storm, and electric lines. We produce several different types of reports for our clients, including CAD modeling and field sketches, to assist in damage prevention and keep your project moving. We are proud to provide the best private utility locating service in New York.
Why GPRS?: Natural Locators in Pursuit of 100% Subsurface Damage Prevention
When you're looking for a professional private utility locating service in New York, GPRS should be your first choice. Since 2001, we have been constantly seeking out the latest technology and improving our process in order to bring you the best and most accurate results.
GPRS takes our standards seriously. We opened our own training center and brought on a full-time training and safety director, and each of our over 300 project managers across the US must complete an extensive training program before starting their work. Each project manager works on an average of 300 jobs per year. We have project managers located in every major market and city across the country, allowing us to serve a wide range of clients. The quality of our work and our commitment to building strong client relationships are just a few things that make us a leader in the utility locating industry.
GPRS Private Utility Locators in New York: Constantly Improving
We are always implementing new methods and technology to help us provide the best possible private utility locating services. SIM, which stands for Subsurface Investigation Methodology, is one such method. The implementation of SIM helped us achieve an accuracy rate of over 99.8% on over 72,000 construction projects completed in 2019. This high rate of accuracy leads the industry, but we will not be fully satisfied until we reach our goal of 100% subsurface damage prevention.
GPRS was one of the first companies in the United States to specialize in concrete scanning and underground private utility locating. We haven't stopped improving since, expanding our services to include leak detection, video pipe inspection, and 3D laser scanning as well. Advanced software allows us to create highly detailed renderings with pinpoint accuracy, giving our clients the information they need to avoid costly project delays and the potential for major injuries. We have worked on some of the largest and most significant construction projects in the country and we are ready to work with you!
Contact us today to learn more about GPRS and how our New York private utility locating services can help keep your project on track.
GROUND PENETRATING RADAR SERVICES IN NEW YORK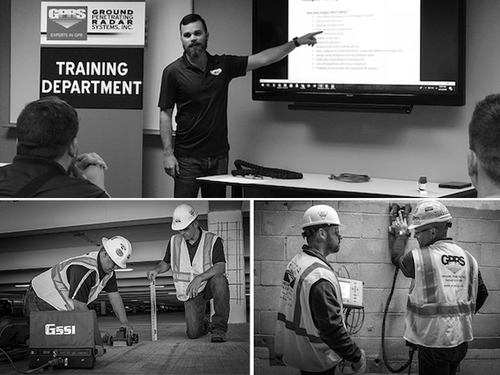 EXCELLENT TRAINING AND OUTSTANDING SERVICE
GPRS of New York
Ground Penetrating Radar Systems LLC, is the nation's largest company specializing in the detection of underground utilities, video pipe inspection, and the scanning of concrete structures. GPRS has an extensive nationwide network of highly trained and experienced project managers in every major U.S. market.
When clients hire GPRS, they have the peace of mind of knowing that they have the most reliable scanning technology on their job site and they'll receive the assistance of a project manager who can provide them with the most accurate data. For over a decade, GPRS has been the industry leader by providing outstanding service and cutting edge technology, keeping projects on time, reducing safety risks, and putting our relationships with our clients before profit.
Subsurface Investigation in New York
It goes without saying that the construction industry can improve in damage prevention. The main culprit of line strikes is the lack of proper ground disturbance policies and dig permits. Here at GPRS, we believe that the construction industry can get closer to achieving 100% subsurface damage prevention by implementing the Subsurface Investigation Methodology Specification or SIM. In 2019, GPRS saw an accuracy rate of over 99.8% on 72,000 concrete scanning and utility locating projects while using the SIM process. While this leads the locating industry, we are still not satisfied with these amazing results.
We will continue to pursue all avenues of technology, training and methodology in order to deliver this goal of safety for our clients. GPRS is in pursuit of 100% subsurface damage prevention, will you join us?
When deciding who to hire for utility location, concrete scanning, 3D laser scanning and video pipe inspection, why not hire the top rated and best? Unlike countless companies that offer multiple services, at Ground Penetrating Radar Systems, we focus on a single task. That is our sole focus! We specialize in utility locating and our experience and expertise is second to none!
Safety and quality is our main focus, so much so, that we built our own training center where every GPRS project manager is required to complete an extensive training program before they can perform field services on your job site. Our staff includes a full time training and safety director to make sure all of our project managers are skilled in operating our equipment with high levels of competence and confidence, while always being diligent about performing our duties safely.
GPRS was one of the first companies in the country to focus on concrete scanning and utility locating, primarily using ground penetrating radar (GPR). Since we started in September, 2001, we have built a nationwide network of offices with staff strategically placed in every major metropolitan area in the United States. Since our founding, we have worked on some of the largest and most significant construction projects in the country. We stay busy: On average, each of our project managers perform 300 jobs per year.
We are the best at what we do because it is all we do. When you are faced with the need to know what lies below the surface.
Contact the nation's best utility and concrete scanning company. Your project's success could depend on it!
FEATURED PROJECTS IN NEW YORK
GPRS provides private utility locating, leak detection, CCTV video pipe inspection, and concrete scanning throughout the state of Pennsylvania. GPRS provides subsurface obstruction location and analysis to keep construction and excavation projects on time, on budget, and safe. Prevent subsurface damage and avoid striking gas communication, water, sewer, or electrical lines. Schedule a project with us today!