Locating Sewer Lines
Call A Private Utility Locator Before You Dig
You want to locate a sewer line underground?
Sewer lines are a key utility but are often overlooked by public and even private utility locating services. Lines can be made of a variety of materials, depending on their age and location. The majority of sewer piping material is non-conductive- materials such as HDPE, PVC and even clay are all commonly used. Lines can be decades old, meaning that accurate plans and as-builts are often missing or non-existent.
What happens if you hit a buried sewer line?
Sewer lines are often made of plastic materials which are easily damaged by heavy equipment. Damage to sewer lines can cause immediate flooding and discharge of potentially hazardous waste into the surrounding area. A damaged sewer line can back up into another line, causing widespread issues. Injury and equipment damage can occur. Sewer lines are not easily repaired by patching, so damage to one portion often necessitates full line replacement. Repair work can be costly and time consuming to the contractor.
How can GPRS help you locate buried sewer lines?
GPRS is skilled at using ground penetrating radar (GPR) to locate all types of buried utilities. The GPR equipment sends a signal into the ground, bouncing off of buried material to create a reading. This reading is used to determine approximate depth and location of the utility or material in question. Ground penetrating radar is a non-destructive solution to locating buried utilities.
GPRS Project Managers undergo rigorous training and are top in the field of private utility location. However, it is not always easy to distinguish between different types of utility readings. If there are any doubts about the type of material located, the signal can be traced back to its source- in this case a potential sewer line could be traced to a manhole or a portion of known sewer line. If there is still confusion about the type of utility, the elevation of the buried utility is cross-checked with any existing plans. It is our job to take the guess work out of your excavation and we do everything possible to ensure that this happens.
Can you locate buried sewer lines if the line is damaged or leaking?
GPR relies on certain soil conditions to produce an accurate reading- saturated soil makes it difficult for the GPR to work properly. If a sewer line is believed to have a leak, the GPR may be able to locate it if the outflow hasn't spread to the entire area surrounding the length of the pipe. As a last resort we would need to cut the sewer supply and wait until the ground dried up sufficiently before scanning. GPR can also be used to identify certain voids or anomalies in the line which would indicate damage.
How accurate are the GPR readings?
GPRS project managers are skilled at using GPR equipment to identify the location of buried utilities. We have an accuracy within 6 inches to the center of the utility, and a depth accuracy at +/- 10-15%.
How will I know where to dig?
Our Project Managers will walk you through their findings, ensuring you have a clear understanding of the location of buried sewer lines. All findings are carefully marked out on site- we typically use spray paint and survey markers for projects which are underway. A detailed GPS map or AutoCAD drawing can be compiled in order to preserve this information for future use.
We Provide Utility Locating Services Near You.
Chose one of our Subsurface Services: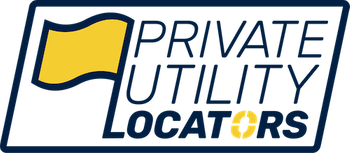 Need To Locate Sewer Lines? Call Us.
Underground private utility locating is critical to any construction project where subsurface excavation is planned. GPRS offers ground penetrating radar, video pipe inspection, as well as mapping and modeling services. Our Project Managers have the skills and equipment to handle any subsurface challenges.
Don't wait. To schedule a project with GPRS, click here. Our highly trained Project Managers will keep your project on time, on budget, and safe.