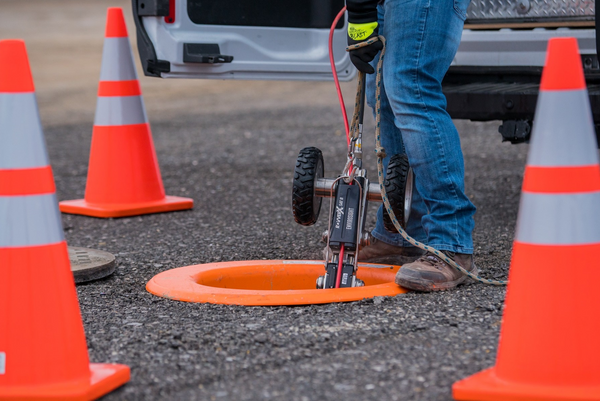 Video Pipe Inspection Services
Identifying the cause of a sewer line or pipe issue can be difficult. Video Pipe Inspection (VPI) is a safe and non-destructive way to detect pipes' leaks, cracks, and blocks.
A compelling feature of VPI is that it enables a pipe to be inspected remotely. It can be very time-consuming and expensive to excavate and examine lines to find a blockage, a crack, or a leak. Since cameras can navigate through underground pipes, they can detect damage within areas that cannot typically be viewed through visual inspection. Sewer mains and lateral lines can be inspected with video equipment extending hundreds of feet.
Video Pipe Inspection Serves Two Primary Purposes: Location & Analysis
Locating a pipe is crucial for excavation safety, but inaccurate or outdated data can make pipes challenging to find. When detecting pipe complications, infrastructure analysis provides accurate location data for underlying faults that must be fixed.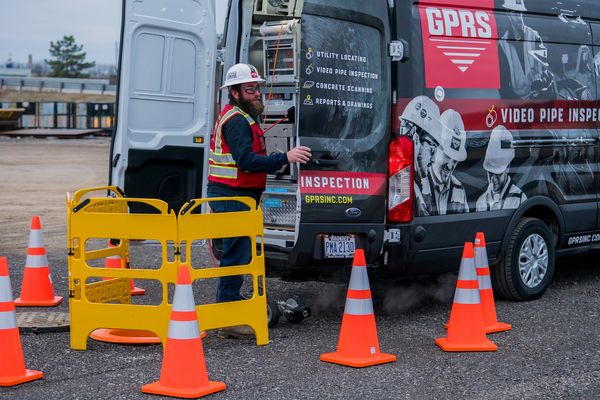 Location of Sewer, Storm, and Drain Pipes
Location of Pipes
To complete a safe excavation, it is essential to identify the location of subsurface pipe infrastructure. While traditional utility locating methods are excellent in many ways, there are other circumstances when video pipe inspection is the only option.
Analysis of Pipes
An underground sewer line or lateral pipeline can be inspected with VPI. Inspections of lateral sewer lines by VPI technicians can uncover structural damage, discover cross-bores, and locate clogs.
Video pipe inspections are one of the most valuable diagnostic tools because they are non-destructive. By using VPI, you can detect holes, leaks, obstructions, and more, including:
Misalignment, termination, and vaults
Unidentified storm laterals and sanitary lines
Infrastructure weaknesses
Grease accumulations and clogs
Breaks, punctures, and corrosion
Utility lines: their location, grade, and depth
An inspection can also verify cleaning and repairs after they have been completed. Video pipe inspections can be used as an accountability measure as well. Contractors sometimes use VPI to assess pipe conditions before and after completing a project.
Video Pipe Inspection Tools
It is necessary to use multiple CCTV camera technologies for video pipe inspection. Various cameras can handle a variety of pipe situations. A few examples include: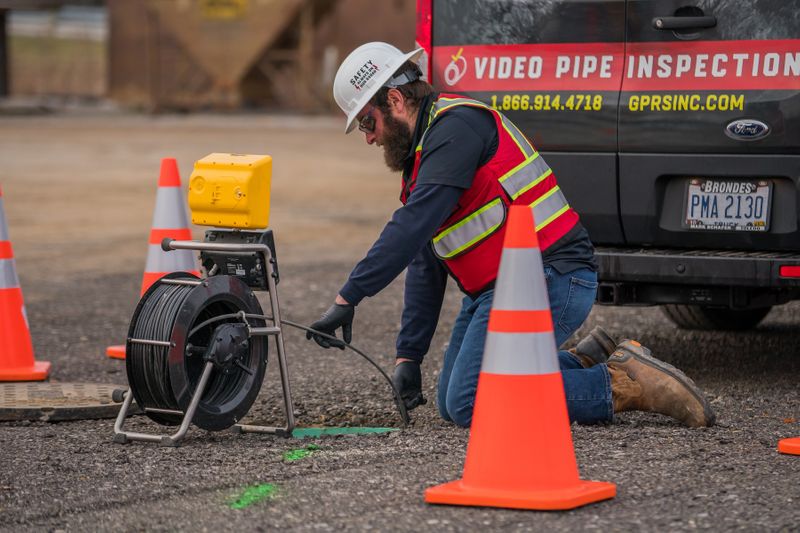 Push Cameras
As pipes age, they can develop defects, and leaks can cause issues such as voids under slabs, contamination, and sewer blockages. Cameras are routinely used for sewer lateral inspections for pipes ranging from 2"- 6". These cameras can:
Inspect interior sewer laterals and drains under buildings with high-resolution video cameras.
Expand the range of the camera up to 300 feet.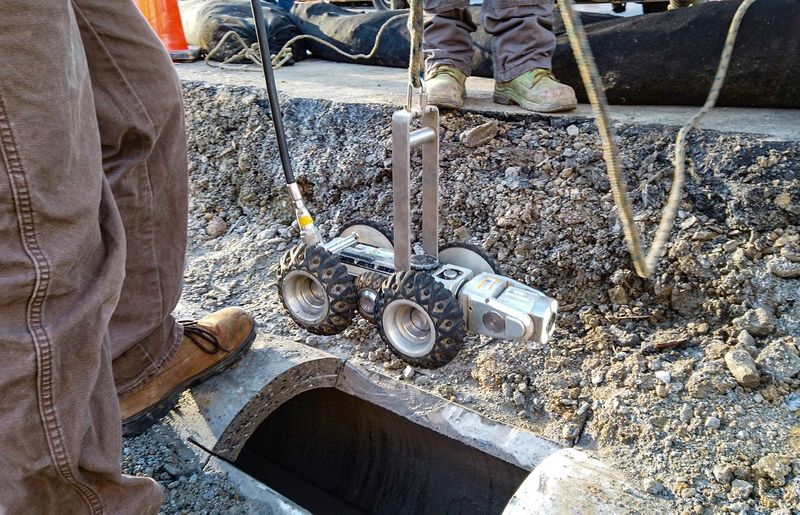 Robotic CCTV Crawlers
Inspecting pipes (usually sewers and drains) 6" to 96" in diameter is possible due to VPI robotic CCTV crawlers. An inspection of the pipeline with CCTV can provide details and identify infractions, cracks, and other imperfections. They can also locate the lines. Featuring 360-degree pan and tilt capability and zero-degree turning capability, the CCTV camera offers excellent adaptability and visibility for this application. Crawler cameras can:
Move 1000LF from its insertion point
Track pipe grade
Relay real-time video to a NASSCO-certified project manager via remote control
Measure the pipe for defects and ovality.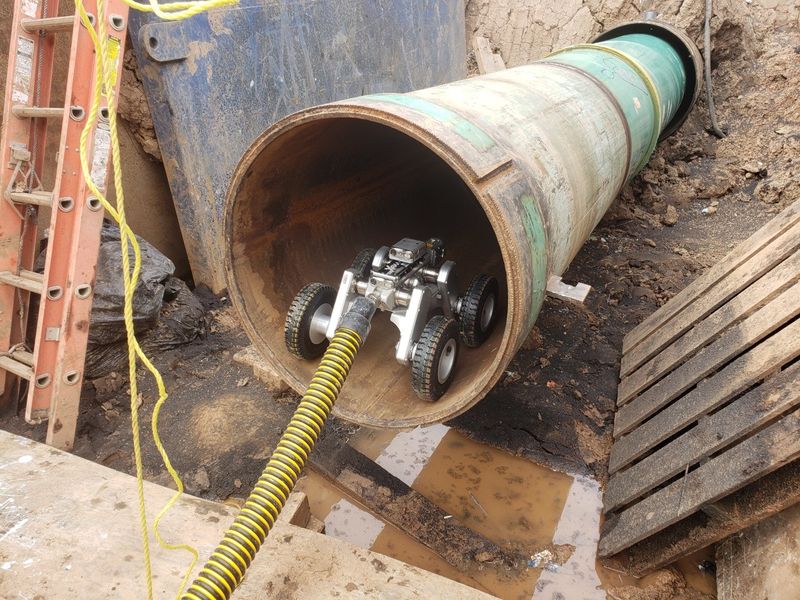 Lateral Launch Cameras
The lateral launch is a type of robotic crawler used for CCTV pipe inspection. You can inspect laterals from the mainline with this sewer inspection video system. This service is commonly used to inspect cross bore pipes and mitigate cross bore problems. For the inspection of mainline and lateral sewer pipes, these lateral launch systems feature a variety of features. For example:
The ability to crawl at least 150' into laterals up to 2" in diameter, and 1000' into pipes at least 6" in diameter.
360-degree pan and 90-degree tilt capability of the auto-leveling camera allows a comprehensive view of the pipeline.
Navigation through the pipe is more accessible with a steering 6-wheel drive and a rear-view camera.
The SIM program requires VPI technicians to be familiar with these and other advanced technologies.
Qualifications & Certifications
Our pipe inspection reports are NASSCO-compliant.
The National Association of Sewer Service Companies is NASSCO. In addition to assessing, maintaining, and rehabilitating underground infrastructure, NASSCO sets standards for the industry. Our project managers are certified by NASSCO, and our pipe inspection reports are NASSCO-compliant. NASSCO offers three types of training and certification. There are three certification programs: pipeline assessment, lateral assessment, and manhole assessment. These programs are referred to as PACP, LACP, and MACP.
VPI technicians are trained and certified through the PACP to assess pipelines, manholes, and laterals. LACP courses teach technicians how to deal with the fittings and access points specific to laterals. Through MACP training, a process is established for documenting all defects, examining the condition of the manhole, and providing detailed information required to identify any necessary corrective actions.
SIM is a new video pipe inspection standard that emphasizes training and repeatability. Subsurface Investigation Methodology is a rigorous and thorough specification to prevent subsurface damage. Video pipe inspection is the newest specification of SIM, following utility locating and concrete scanning.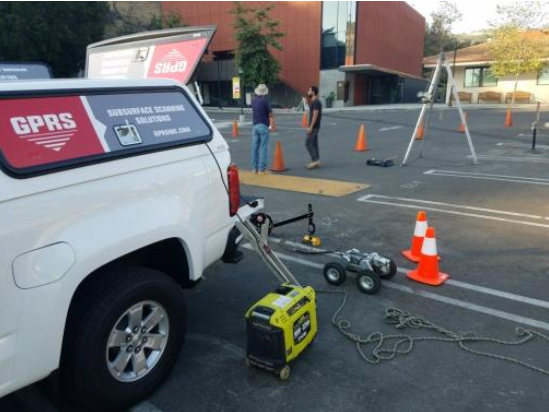 GPRS was contacted by a local contractor in Southern California that had a problem that needed solving. They had a project at the Buckley School in Sherman Oaks, and they needed to determine where the main storm sewer line was running along with the location of any taps in the work area(s). This might seem like a pretty simple project, however, the storm sewer pipe is a 51 inch RCP (Reinforced Concrete Pipe) and it is roughly 20-25 feet deep.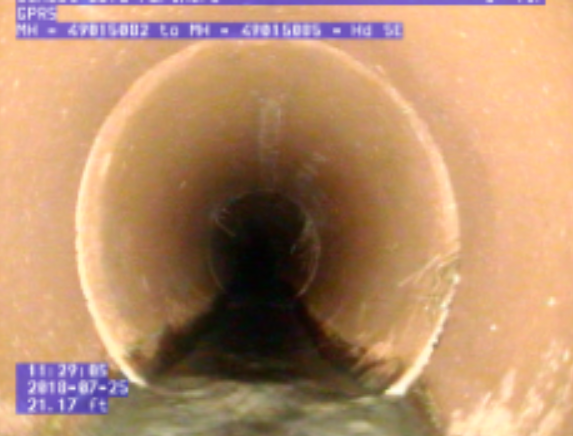 Many cities and counties around the US have started requiring pre and post inspections of storm and sanitary sewer lines if any work is taking place near those utilities. GPRS was called out to a residential build, where a swimming pool was being constructed near the city sanitary sewer line. The purpose for the pre and post inspections is to determine if there was any change in the pipe condition before and after the construction takes place.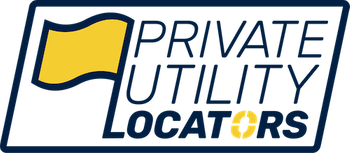 Schedule a Project Today
GPRS specializes in ground penetrating radar, video pipe inspection, and mapping and modeling services. Our Project Managers have the equipment and expertise to handle all subsurface challenges presented. GPRS does this by utilizing various equipment paired with their industry-leading SIM process.
Don't wait. To schedule a project with GPRS, click here. Our highly trained Project Managers will keep your project on time, on budget, and safe.