Video Pipe Inspection Services
Underground Sewer In-line Crawler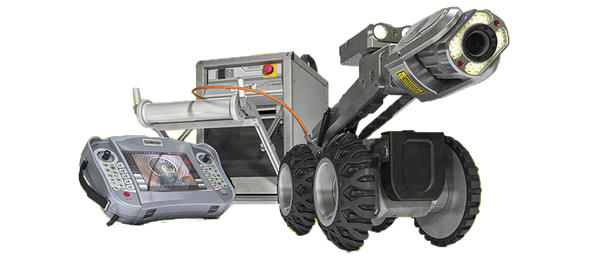 Video Pipe Inspection, or VPI, is a service used to inspect underground water, sewer, and lateral pipelines. VPI serves as a great tool for investigating cross-bores, structural faults and damages, and lateral pipe inspection.
GPRS' VPI service utilizes CCTV cameras attached to a robotic in-line crawler that packs a heavy punch when it comes to inspections of pipes (typically sewer and drain) 6" - 96" in diameter. A CCTV pipe inspection can give information as to what is happening in the utility line and is used to detect cracks, infractions, and other imperfections in the line.
With its 360˚ pan & tilt and zero-degree turning ability, the CCTV camera offers the maximum visibility and adaptability that is necessary for this line of work. For the best quality investigation, cameras are typically limited to bends between access points.
The CCTV pipe inspection camera has the capability to:
Travel 1,000LF from its insertion point

Track pipe grade

Relay real time video back to a remote screen operated by our NASSCO certified project manager

Measure defects and ovality within the pipe
The crawler camera captures superior video resolution and can illuminate targets with bright LED lights or an auxiliary lamp for larger pipelines that requires more lighting. The video is carefully studied and recorded by our project manager and can be downloaded by the customer via USB or media network.
The in-line inspection crawler has a steerable 6-wheel drive, giving our project manager the agility to navigate past obstacles that may deter others. The CCTV inspection crawler is able to switch out wheel types and has a detachable lift that allows it to handle any combination of pipe size (6"-96"), material, and condition. The overlapping 6-wheel drive makes it the best option for climbing over offsets and debris that are commonly found in sewers, drains and pipes. Our crawler also has onboard lasers that can be used to measure defects and ovality within the pipe. For lines 4" or smaller in diameter, a push camera is a smaller camera option which can be pushed through a line by hand.
You can use these handy robotic crawlers for a variety of applications including sewer laterals and storm drains (inspection, locating, mapping), sewer and drain depth verification, pre and post pipe installation inspections, buried manhole/structures, and cross bore inspections.
Additionally, all GPRS Project Managers are NASSCO (National Association of Sewer Service Companies) certified in video pipe inspection, lateral sewer inspection, and manhole inspections. GPRS offers NASSCO pipe inspections for pipes 6" & greater for the crawler camera services. Our NASSCO reports offer insight into defects found, photographs, and videos of each pipe segment.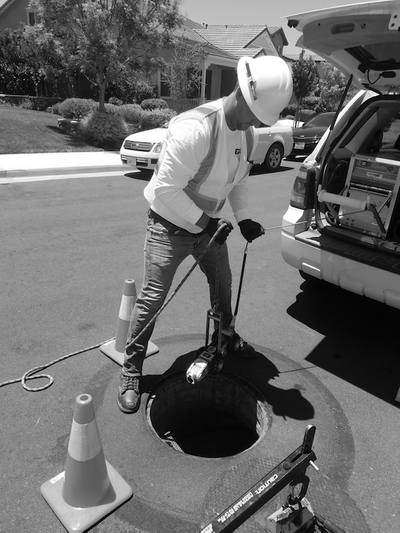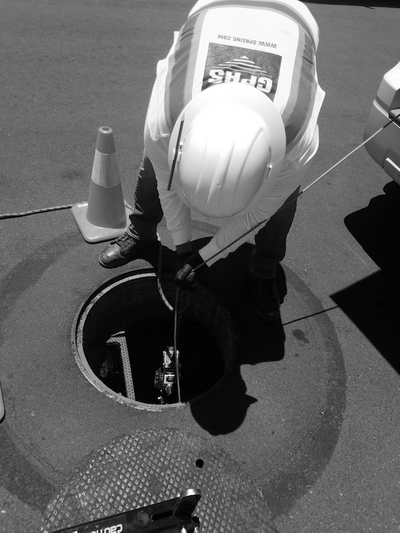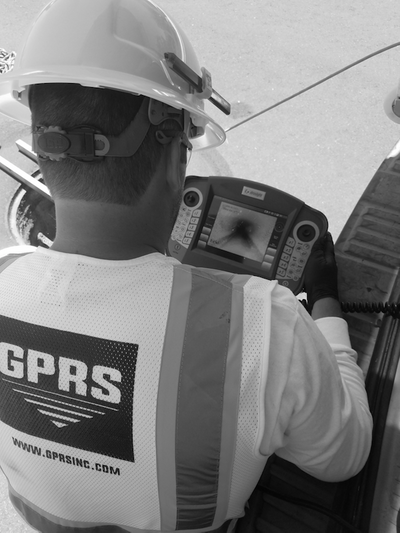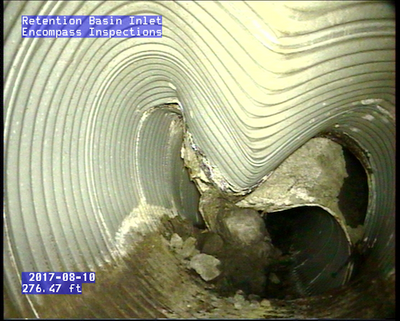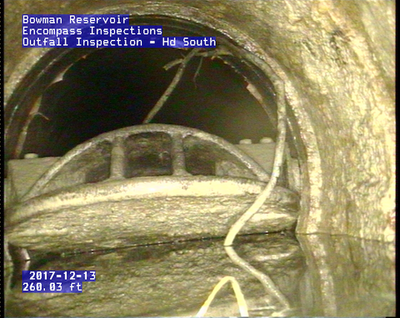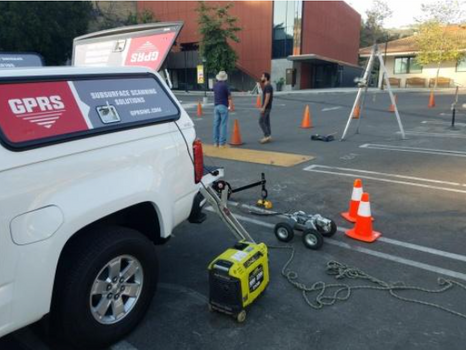 GPRS was contacted by a local contractor in Southern California that had a problem that needed solving. They had a project at the Buckley School in Sherman Oaks, and they needed to determine where the main storm sewer line was running along with the location of any taps in the work area(s). This might seem like a pretty simple project, however, the storm sewer pipe is a 51 inch RCP (Reinforced Concrete Pipe) and it is roughly 20-25 feet deep.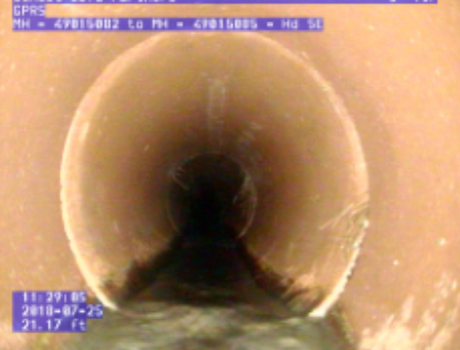 Many cities and counties around the US have started requiring pre and post inspections of storm and sanitary sewer lines if any work is taking place near those utilities. GPRS was called out to a residential build, where a swimming pool was being constructed near the city sanitary sewer line. The purpose for the pre and post inspections is to determine if there was any change in the pipe condition before and after the construction takes place.