UESI
The Utility Engineering and Surveying Institute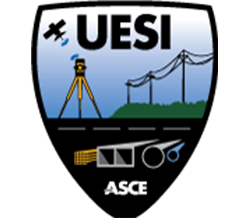 The Utility Engineering and Surveying Institute (UESI) offers professionals working within the utility, pipeline engineering, and surveying/geomatics communities the opportunity to network with others and shape the future of the industry by participating in technical activities, conferences, and the development of internationally recognized standards. Additionally, the USEI provides its members with various activities to support their professional and technical growth, including: Technical Conferences (Pipelines and the Surveying & Geomatics Conferences), Involvement in Technical Committees and UESI Chapters, Development Standards, Continuing Education, and Organizational Membership.
The services USEI offers are meant to exemplify their vision, which is to maintain their position as the worldwide leader in generating products and services that promote and reward excellence in the engineering, planning, design, construction, operations, and asset management, for utility infrastructure and engineering surveying. To cover this array of products and services, the UESI compensates by being split into five divisions:
Pipeline – Advance pipeline engineering relative to transmission of liquids, gases, or solids by pipelines.

Utility Risk Management – Provide leadership related to utility investigations, coordination, design, and data management and security.

Surveying and Geomatics – Provide leadership for the acquisition and management of spatial data, encourage the advancement of geomatics and professional development.

Asset Management – Advance and disseminate knowledge related to the holistic life-cycle asset management of utility infrastructure.

Standards – Responsible for identifying new topics for standards development and rowing the overall UESI standards program.
Like many organizations, UESI has set goals they set out to complete each year. Some of these goals include:
Provide a national and international forum for exchange of technical and professional ideas.

Identify and disseminate developing technologies and research.

Develop and promote asset management best practices.

Enhance collaboration with ASCE's technical, professional, and educational groups.

Develop partnerships with national and international organizations that are similar in nature to the Institute.

Identify, reduce, and manage uncertainty in surveying and utility infrastructure.

Assist in the development of associated public policy.