Underground Private Utility Locators Across the Nation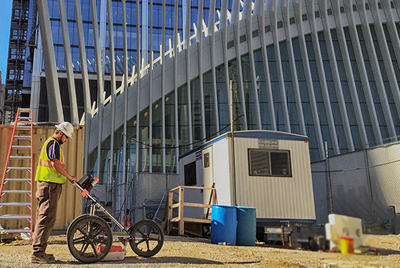 GPRS provides full service utility scanning and locating, from gas and oil lines, to buried power and communications lines.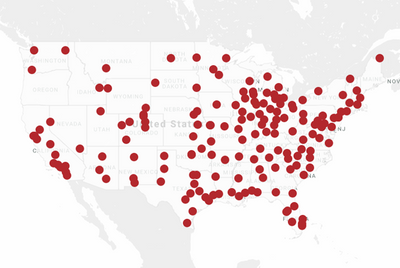 GPRS provides private utility locating services throughout the United States, with staff in nearly every metro area.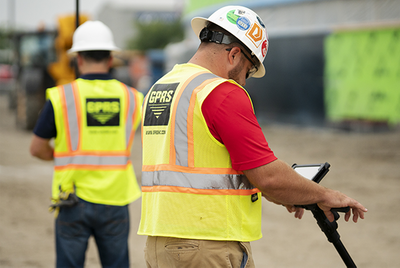 Our team of trained utility scanners provides Industrial, Commercial & Residential Private Utility Locating Services.
PRIVATE UTILITY LOCATORS
GPRS will Locate ALL buried utility lines in your excavation area, including:
Water service lines (plastic or metal)
Secondary electric (site lighting, signage, 480 volt/220/110 conduits)
Communications (phone data, cable TV, fiber)
Gas lines (plastic or metal)
Sewer lines (include septic tanks, leach fields, field tile pipe, etc.)
Misc. utility lines such as oxygen, steam, chilled water lines, nitrogen and other chemical transport lines
STATE CALL LOCATORS
State Locators like Call811 will locate ONLY public utility lines, such as:
Water force mains and some service lines (typically only on public property like streets and right-of-ways, easements, etc)
Primary Electric
Communications (phone, data, Cable TV, Fiber)
Gas and service lines (only if metallic pipe or tracer wire is used)
Main Storm and Sanitary Sewer
Why a private utility locating service?
Subsurface utility lines represent one of the most common risks to excavation crews and one of the biggest unnecessary expenses for construction jobs. You are required by law to locate and avoid any subsurface utilities located on your job site before beginning any excavation project. Normally, this process starts by calling your local 811 state utility locator. But they are only required to locate public utility lines, providing you with an incomplete picture, putting your job and your team at risk.
811 Locating services only covers underground public utilities, and does not cover private utilities. For residential customers, private utilities may include gas lines for a heated pool, electric lines for a shed, garage, or barn, and certain sewers. For commercial customers, private utilities may include parking lot lighting, fire mains, and building-to-building utilities. All of these lines will be your responsibility if damaged or severed during the course of your excavation!