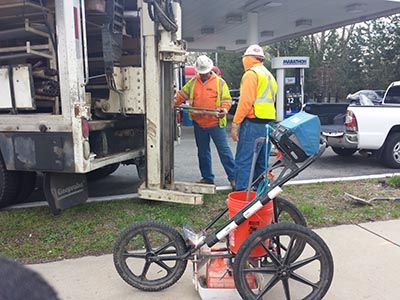 Utility Locating with GPR - Chicago, IL
GPRS was contacted by an environmental company to locate underground utilities at a property in Chicago, IL. The customer was to drill 20 feet into the ground to take soil samples. The technician on site, Brian Cox, used GPR to locate and mark out the underground utilities. The customer could then use this information when they drill to prevent costly damages to existing utilities.
For GPRS applications in Northeast Illinois, including the Chicago and Rockford areas, call (312)882-0429 or (815)218-1122 or email brian.cox@gprsinc.com.