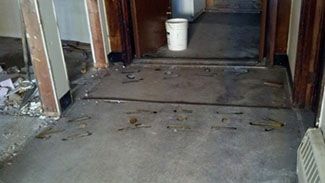 Utility Locating and Concrete Inspection at a Temple - Winthrop, MA
Peter Kessinger of GPRS Massachusetts was contacted to perform private utility locating and concrete investigation at a Temple in Winthrop, MA that was undergoing renovation. The investigation resulted in locating and mapping the presence of over (18) potential electrical conduits and shallow underground utilities prior to saw cutting. Ground Penetrating Radar is non-destructive, non-hazardous, time efficient and gives immediate results.
For GPRS capabilities in the New England area please call (603)703-6007 or email peter.kessinger@gprsinc.com.