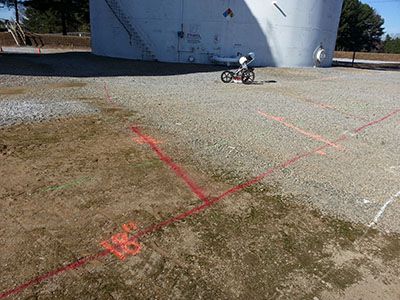 Private Utility Locate Before Digging - Atlanta, GA
Ground Penetrating Radar Systems was requested on site at a Motiva Fuel Terminal in Atlanta, GA. The terminal was installing a new pipe system, and needed to be able to excavate a trench without damaging existing pipelines and utilities. GPRS was able to locate underground obstructions along the trench path to keep workers safe and protect the terminal's systems during the project.
GPR is a great tool for underground utility scanning. Ground Penetrating Radar can also be used for unmarked grave mapping, locating septic systems, and for detecting underground storage tanks.
Jeff DeHart is the GPRS contact based in Atlanta, Georgia and he can be reached at (404)593-9227 or by email at jeff.dehart@gprsinc.com.