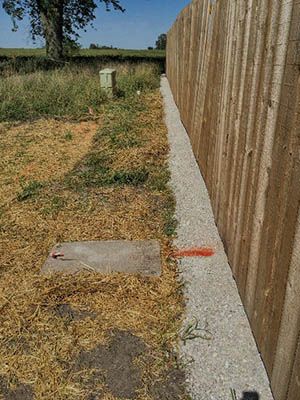 Locating Utilities Prior to Installation of Concrete Pad for Generator - Omaha, NE
Ground Penetrating Radar Systems of Nebraska was contacted by a general contractor in Omaha to locate utilities around a cell tower prior to excavation, for the purpose of pouring a concrete pad for a generator. The client had already done his due diligence and called "811" or "call before you dig" before our technician arrived on site. The contact on-site seemed to be distressed that the public locator was unable to locate some utilities that he knew were there, but when he had inquired about the unmarked utilities he was told that a public locate would only mark to meter and that anything further would be out of there scope of work. Once past the meter the utility becomes privately owned and must therefore be privately located. GPRS has been providing utility locating services beyond the meter for 15 years and has experienced technicians nationwide.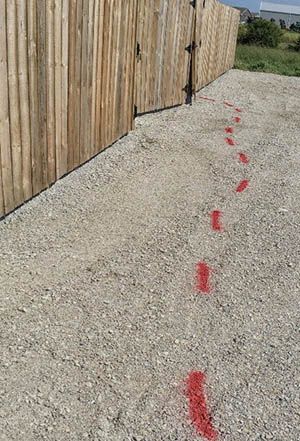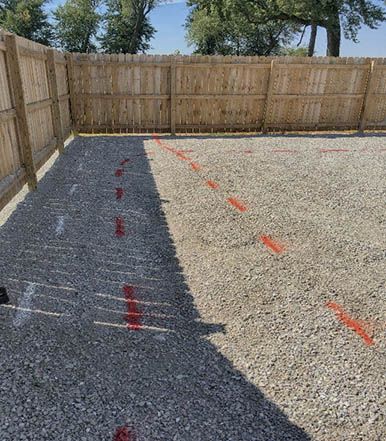 Our technician was able to accurately locate the utilities that were in question, and in addition found a couple of fiber lines and an unused innerduct. The contractor was pleased that everything had been found and that the technician was able to arrive on the site on such short notice.
After completing the project, it seemed as if the work spoke for itself, because the general contractor requested more information so he could include the cost in his future bids. We frequently receive calls about clients needing our services due to damaged water pipes or fiber lines, but it is our mission to provide our services before the damage gets done, so it is encouraged to make it common construction practice to include private locating in your quotes and bids.
In construction professionalism is everything, and completing your projects without incidents can make or break your bottom-line.
When you are excavating it is important to have it privately located in addition to the public locate. Utilizing GPRS for your project will help reduce injury, reduce lost productivity, and maintain that incident free professionalism that your clients demand.
GPRS uses the latest and greatest technology to locate power lines, fiber lines, water lines, UST's, storm drains, and sewer drains under the surface. Utilizing GPRS on your project can help to mitigate costly repairs, prevent severe injuries, and also maintain the integrity of your project.
Ground Penetrating Radar Systems of Nebraska is available to service the private utility locating and concrete scanning needs of Omaha and Des Moines.
For more information about GPRS services please contact Jonathan Deputy at jonathan.deputy@gprsinc.com or (402)506-0815.