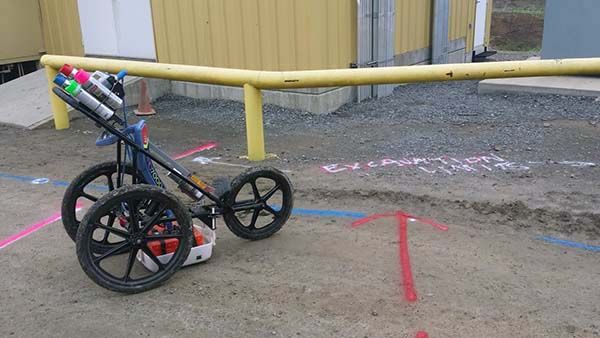 GPRS Used to Locate Underground Utilities at a Lumber Mill - Little Rock, Arkansas
Ground Penetrating Radar Systems' Arkansas office worked with an Arkansas based general contractor to locate utilities prior to excavation at a central Arkansas lumber mill. GPRS marked location and depth of underground water, drainage, electrical and natural gas lines in the facility. GPRS uses non-destructive testing equipment to locate utilities, piping, power-lines, underground storage tanks, and grave sites that are unable to be seen. Using GPRS is a safe, cost effective way to make sure you can safely drill or dig and not destroy any underground utilities or determine if USTs do or do not exist on a property.
Other services we offer are: Post-Tension Cable Location, Conduit Mapping, Rebar Mapping, Void Location and more. If GPR services are needed in Arkansas, call Zach Bates at (501)251-4036 or email at zach.bates@gprsinc.com.