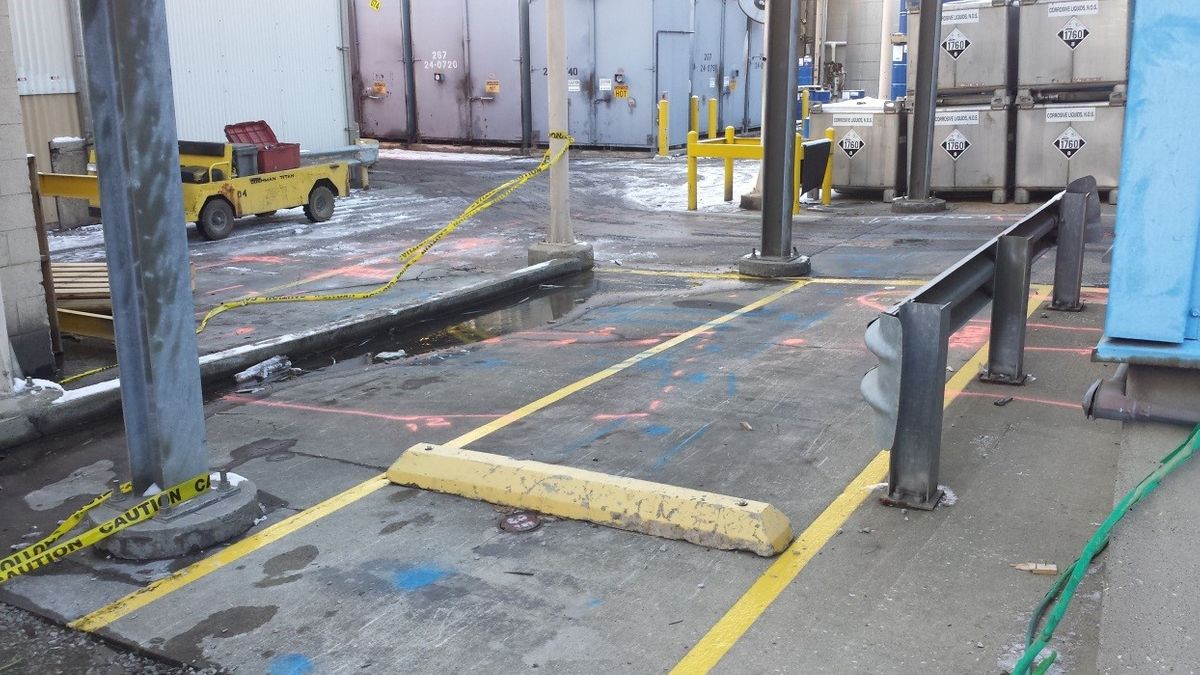 Afton Chemical - St. Louis, Missouri
Justin Womack of GPRS surveyed a chemical plant in the East St. Louis area. The chemical plant called because a water pipe had burst, so Sam surveyed in order to find other utility lines or obstructions prior to their dig and repair. Having just snowed the night before, sight conditions were not ideal, but Sam found a large fire water line in the middle of the dig site. No neighboring businesses were interrupted during the survey since GPR emits less radiation than that of a cellphone; it does not emit harmful radiation, produces virtually no noise, and will not disturb equipment or facility workers.
We use the latest ground penetrating technology to provide critical information on utilities, materials, and other potential obstructions within existing structures or underground. Fast and reliable, GPRS provides both two- and three-dimensional images of the scanned areas without delivering any radiation. All of our equipment is registered and meets all standard FCC regulations.
Utilizing GPR reduces risk and cost, promotes a safe work environment, and provides non-destructive testing by locating materials such as concrete, plastic, metal, steel, rock, soil, ice, and pavement. Our client base includes hospitals, universities, surveyors, engineers, homeowners, contractors, environmentalists, and excavators.