Avoiding a Spike in Utility Strikes & Damage Costs on Infrastructure Projects
As the U.S. begins spending $1.2 trillion in infrastructure funds, avoiding utility strikes could save more than $40 billion annually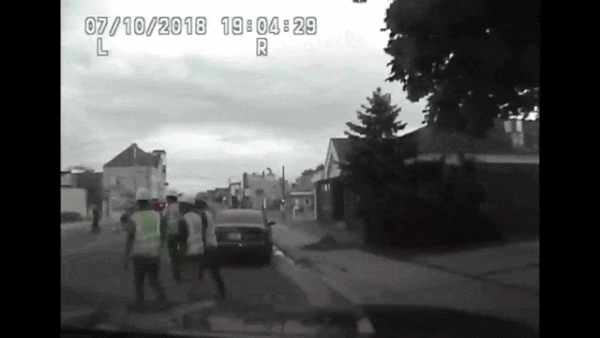 Everything stops when an excavator hits a utility line.
Work. Progress. Depending on the severity of the strike, neighborhoods and communities can come to a standstill and lives may be lost.
This is why the One Call system became law in 2002, making 811 the national "call before you dig" number. This allows contractors and excavators to obtain the approximate location of buried utilities to avoid the damages, costs, and physical danger caused by striking these subsurface obstructions during construction projects.
With the influx of federal dollars pouring into the nation's infrastructure, the need for precise utility locating has become more critical than ever before. As excavation projects increase, facility stakeholders and municipalities can save up to $40 billion annually by implementing an institutional ground disturbance plan that incorporates accurate 811 public locating and private utility locating.

Since 2004, the Common Ground Alliance has published its annual findings on utility strikes in the DIRT report. The 2021 report can be accessed here. According to the report, The 811 One Call system in the Unites States received 39,565,535 requests to locate public utilities, with some 192,745 utility strikes reported in the same period. This impressive statistic indicates that the U.S. 811 One Call program continues to be a remarkable success, discovering and marking 99.47% of public utility locating requests it receives.
That's nearly as good as GPRS' own 99.87% accuracy rate.
However, the .53% of 811 One Call public utility locates that result in a strike account for some $62 billion in additional budget costs in utility strikes for construction, renovation, and infrastructure projects.
As the much-anticipated infrastructure renewal projects begin, communities and states need to be cautious to avoid unnecessary wastage of billions of dollars. Such wastage could lead to depleting the anticipated $1.2 trillion in spending within a few years, thereby setting the plan on a path to failure before it even begins.
According to a 2021 study conducted by Finch for GPRS, the average cost of a utility strike among the 192,745 incidents that make up 811's 0.53% strike rate is approximately $56,000.
Moreover, a privately commissioned study by the Infrastructure Protection Coalition (IPC) updated in 2022 reveals a "hidden cost" of over $40 billion across the U.S due to utility strikes.
With the construction and safety industries seeping $61 billion annually to repair and address these strikes, Finch also reports an average work-stoppage or down-time of 8-12 weeks per strike.
192,745 events x 10 weeks average downtime = 1,927,450 lost project hours annually.
At an estimated crew cost – including labor burden – of $96.00 per hour, work stoppages due to utility strikes account for another $185 million in costs.
This brings the average total annual construction industry budget loss for public utility strikes to $62 billion.
That's a lot of money – and that only covers 811 calls, web referrals and tickets. It doesn't account for the cost of strikes on private utility lines, which 811 does not locate.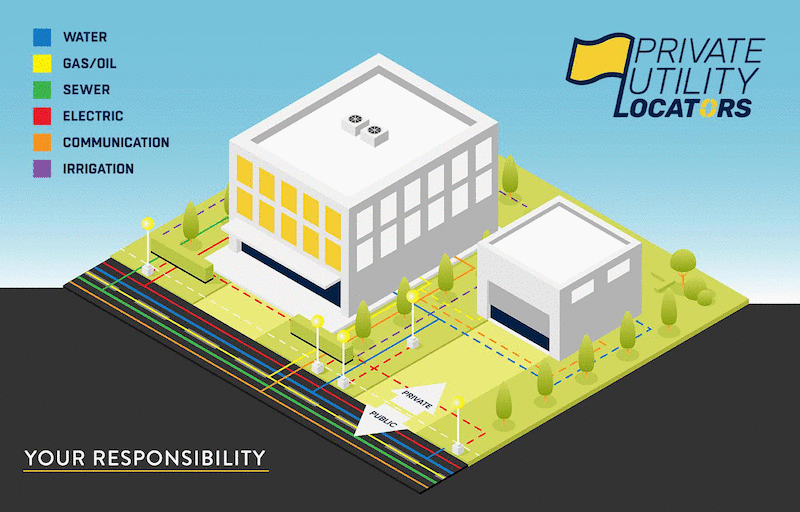 An estimated 60% of all utility lines in the U.S. are classified as private. So, if 60% of utility lines are private and we extrapolate the 811 strike rate to those lines, it is a conservative estimate that…
Missing and/or inaccurate utility locates likely account for over $100 billion in financial costs to the construction industry annually.
As the Bipartisan Infrastructure Act funds start pouring into state and municipal accounts, robust processes and protocols must be in place to locate, mark, and avoid public and private utility lines when building, renovating, or demolishing infrastructure.
An institutional ground disturbance plan needs to be designed and implemented well before breaking ground, and even before planning and design begin in earnest. The plan should leverage both 811 One Call service and a private utility locator with a proven track record of accuracy to pinpoint, map, and mark all electric, telecom, water, sewer, and other utility lines. Doing this will minimize costly and dangerous strikes before they occur.
A study conducted for IPC estimates that solid private/public locating polices could eliminate roughly $40 billion out of an estimated $62 billion in public utility strike costs, making public projects safer and individual energy consumption cost lower.
No one can predict with certainty where these cost savings would manifest in the construction cycle. However, annual savings of $40 billion could allow significantly more projects to be built. Additionally, the influx of some $1.2 trillion in federal infrastructure funds will make savings to the federal budget and taxpayers significant.
To realize that $40 billion in annual savings, IPC recommends an oversight overhaul: the adoption and mandatory compliance to reporting with zero exemptions, standardized 811 service ticketing, and stiff penalties for companies that fail to comply.
However, instead of overhauling a system that is already working with such a high degree of success, adopting and executing a complete ground disturbance plan that includes complete public and private utility locates will provide an immediate reduction in strikes, damages, and cost overruns.
GPRS has achieved an unprecedented 99.8% accuracy rate in utility locating and concrete scanning thanks to embracing Subsurface Investigation Methodologies, or SIM, and requiring all our Project Managers to become SIM certified.
SIM protocols require 80 hours of classroom education on the methods and technologies used in non-destructive testing (NDT) for utility locating and concrete scanning, and 320 hours of mentored field experience. That is more than ten times the industry training and education recommendations.
This is why every GPRS Project Manager is SIM certified, and why the SIM specifications and white paper have become integral parts of large-scale ground disturbance policies for facility managers and construction safety managers nationwide.
It is vital to visualize what you cannot see before you break ground. GPRS is here to provide you with 99.8%+ accuracy on every utility locate we do, and our Project Managers can work with you to help create a ground disturbance policy that allows you to spend your infrastructure dollars as efficiently and responsibly as possible.